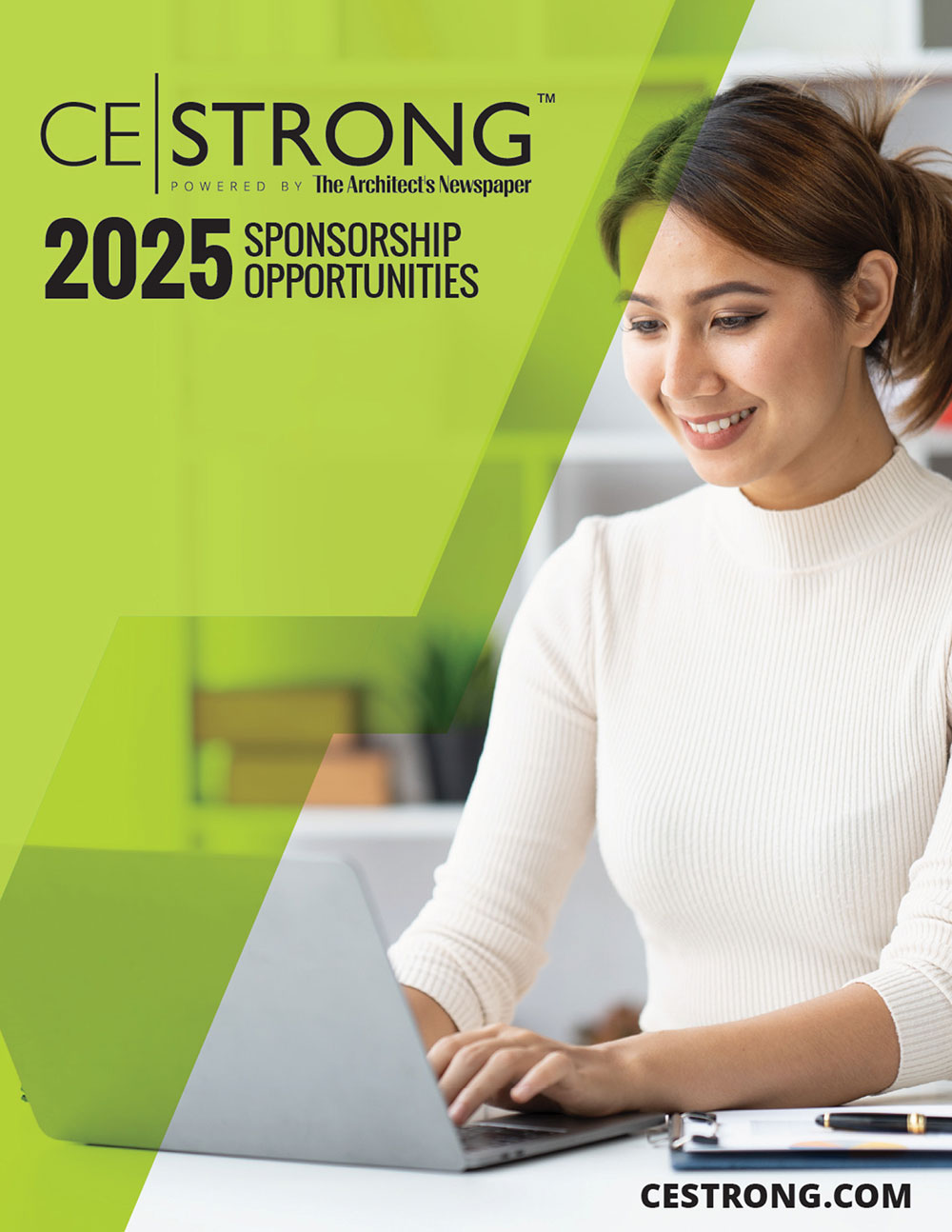 Sponsorship Opportunities
CE|STRONG, a continuing education platform hosted by The Architect's Newspaper and AN Interior offers AIA-approved Workshops, Webinars, Courses on an online platform easily accessed from both computers and mobile devices.
The leading interior and exterior product manufacturers lead our courses; ranging from the design and detailing of insulated metal wall panels to the high-performance benefits of laminated glass, amongst many other subjects.
All of our courses are approved AIA Learning Units—some count towards HSW credits—and will provide a certificate of completion following the workshop.