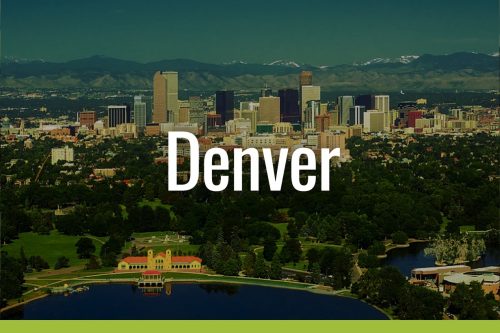 Denver
Join us Friday morning, Sept. 13th for AIA accredited seminars, presented by leading industry experts. This half-day session includes complimentary breakfast and networking opportunities, in an intimate class size.
---
Designing sustainable building envelopes by thinking outside the box
As the built environment becomes more complex, so too are the systems are used to create them. During this morning's topics we will learn from industry experts on how these systems can contribute to a sustainable building envelope, such as firestop systems that ensure occupant's safety, self-cleaning facade panels and smart tinting glass technologies to ensure occupant comfort.
8:00–8:30 AM
Breakfast & Registration
8:30–9:25 AM
Understanding Perimeter Fire Barrier Systems in the Modern Age: Maintaining Integrity in Today's Complex Backpan Designs
Course ID: | Course Provider: Eric Lacroix, Firestop
2 HSW CEUs
Today's high performance building enclosures demand high performance fire protection! Backpan designs create unique challenges that make UL test coverage even more critical! Fully understanding the role and value of perimeter fire barrier systems for backpans in today's ever changing and complex designs cannot be overstated.. As the industry changes almost on a monthly basis, understanding how to maintain the integrity of a non-rated curtain wall system for up to 4 hours is critical in the design phase to eliminate costly changes, delays, and compromised life safety requirements during construction. Key topics are outlined below and will be discussed in detail incorporating PowerPoint & video.
Learning Objectives:
Evolution of code requirements for consistency
Importance of UL testing for backpan designs

Understanding ASTM E2307 and the ISMA
Why UL?

Understanding the complexity of backpan designs
Common misconceptions about steel backpans
9:25–10:20 AM
The High-Performance Benefits of Laminated Glass
Course ID: EMN-AMI-02 | AIA Provider: Michael Ondrus, Eastman
1 HSW CEU
This course provides an overview of the properties of photocatalytic ceramic tiles including the science, health benefits and applications.
Learning Objectives:
Summarize the chemical process of photocatalytic oxidation and state how this process contributes to keeping surfaces clean and microbefree
List the properties of PCOs and the environmental and economic factors associated with each property
Explain how photocatalytic oxidation contributes to enhanced air quality in terms of odor and VOC decomposition, and NOx removal
Identify the applications and environmental benefits of using PCOs in order to specify them for appropriate projects
10:20–10:40 AM
Networking Break
10:40–11:35 AM
Pattern Mapping for Lasting Design
AIA Provider: Tanner Flynn, Parasoleil
1 HSW CEU
This course discusses the best practices and practical use of patterned panels in multiple applications. Architects and designers will learn about pattern mapping and the best ways to integrate patterns to extend and enhance the architectural language of a project. They will understand how pattern, light, and shadow impact a space to create places where people what to be and connect.
Learning Objectives:
Compare patterns on a pattern map.
Explain how different characteristics of a pattern functionally and aesthetically impact the visual space.
Select the openness factor and base material that will help to meet project objectives.
Apply HSW best practices to provide privacy, camouflage, shade, or secure railings with architectural panels with patterned openings.
11:35–12:30 PM
Building the Perfect Envelope with Insulated Metal Panels
Course ID: CAS 284 | Course Provider: Paul Collyer, Packard Building Envelopes
1 HSW CEU
Understanding building physics is critical to proper building envelope design. Examined here are practical concepts for the building designer, including how cladding systems perform across different climate zones and applications. Environmental control layers and hygrothermal loads are reviewed, as is the concept of perfect/universal wall design. The course focuses on how single-component insulated metal panels (IMPs) function as a perfect/universal wall, simplifying wall system design and installation.
Learning Objectives:
Understand the natural forces of hygrothermal loads (heat and moisture) acting on building envelopes.
Learn design considerations for controlling rainwater.
Learn how air movement and pressure differentials affect building envelopes.
Realize how vapor can infiltrate buildings through diffusion and air transported moisture.
Understand the thermal control differences between cavity insulation and exterior rigid insulation.
Design proper building envelopes by providing control layer continuity at transitions.
Understand how insulated metal panels perform the same functions as multi-component wall systems.
Understand the concept of how IMPs function as "Perfect/Universal Walls".
Learn the performance advantages.
---