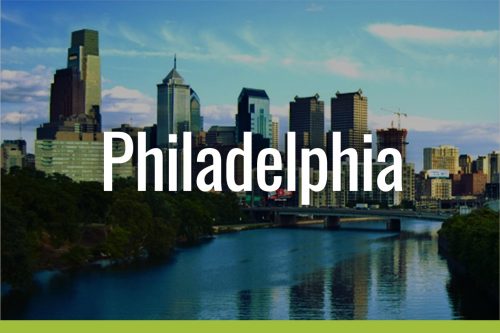 Philadelphia
Designing sustainable building envelopes by thinking outside the box
Sessions bring together leading manufacturers who are driving materials and design research. This session will offer three 1-hr deep-dives into the material, applications, and product innovations from a select group of our Methods+Materials Exhibitors.
Understanding Perimeter Fire Barrier Systems in the Modern Age: Maintaining Integrity in Today's Complex Designs
Course ID: | AIA Provider: STI Firestop | Instructor: Aaron Alterman
Fully understanding the role and value of perimeter fire barrier systems in today's ever changing and complex designs cannot be overstated. Small panel sizes, flush sill heights, curved and angled designs, exposed anchors, and steel backpan designs have made a difficult situation even more critical. As the industry changes almost on a monthly basis, understanding how to maintain the integrity of a non-rated curtain wall system for up to 4 hours is critical in the design phase to eliminate costly changes, delays, and compromised life safety requirements during construction.Key topics covering codes, new ASTM testing requirements, the growing concern for "connection protection", and an in depth review of the 4 most common issues during construction will be discussed in detail incorporating PowerPoint & video.
Topics for Discussion
Welcome
Understanding new code requirements
Importance of UL testing for perimeter fire barrier systems
Designing for success:
Key design points on standard aluminum frame designs
Understanding the complexity of unitized backpan designs
Glass Options for Enhanced Building Design
Course ID: | AIA Provider: Pilkington | Instructor: Kyle Sword
Different buildings have differing needs for aesthetics, performance, and functional operations. Few building materials have as great an impact on all three of these areas as glass since it plays a unique and important role in building design and the environment. The use of glass in buildings affects design, appearance, thermal performance, and occupant comfort. Historically, glass was used mainly for windows to admit air and light, but with advanced manufacturing options and the need for high performance buildings, it is now integral to interior and exterior architecture. From facades, skylights and walkways to revolving doors and glass box extensions, glass is being used to do much more than just let light in. Therefore the selection of the right types of glass is a crucial element of the design process to create solutions that address thermal control, energy efficiency, views, and lighting quality as well as light quantity. Architects who understand the full range of possibilities available from glass manufacturers are able to use them as a complete palette to create designs that excel in all areas.
Objectives
Identify and recognize the characteristics of different types of high-performance glass that are commonly available for green buildings and other uses.
Investigate the design potential and innovative opportunities to create buildings that are sustainable, safe, and attractive using appropriate glass technology.
Acquire insights into emerging technologies being used to create glass and glazing that address broad and specific design issues including energy use.
Assess the functional contributions of glass as it contributes to green and sustainable design in buildings in different climates.
Designing and Detailing with Rain Screen Walls
Course ID: | AIA Provider: International Masonry Institute | Instructor: Casey Weisdock
This course will discuss how masonry mock ups can provide key insight in working through design and constructability issues in detailing a modern masonry wall system and serves as a method to save money and time throughout the construction phase. Case studies and testimony from designers, engineers and construction professionals will be used to illustrate beneficial lessons learned from utilizing mock ups.
Objectives
Review what constitutes a masonry mock up, and when this resource can be used
Discover how hands-on mock ups can help identify detailing and constructability issues in a design
Learn ways to better detail high-performing masonry wall systems
Understand how mock ups can aid in project team discussions and decision-making
---